4 Basic Reasons for HVAC Maintenance
03/19/2014
Back To Blog
The truth is that the condition of the HVAC system will not only depend on its good maintenance but also on air duct cleaning as well. The condition of the ducts, which remove and deliver air, is subject to the frequency of their cleaning and the quality of the duct panels. When the panels are not sealed properly, air will escape through the cracks. Non-insulated ducts won't allow your room to be sufficiently warm and high humidity along with dirt gathered in the ducts will result to mildew growth. So, when you will turn on the HVAC system, musty odors will come out and you won't be able to cool or warm up your house. Therefore, before maintaining the HVAC unit, proceed with air duct maintenance first.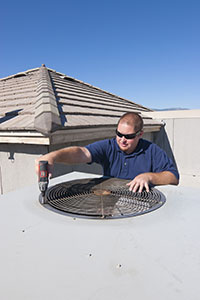 The benefits of maintenance
When the ducts are clean and properly sealed, the unit will work better but HVAC maintenance will still be required a few times annually depending on how often you use the system. The benefits are plenty and associated with your health, good living or working conditions and pocket.
When you invest in HVAC systems, you do it for a reason. You basically expect efficient operation and ideal temperatures during the winter and summer. When you maintain the system including condenser unit cleaning, you will certainly enjoy good temperatures because the unit will work at its full capacity. Consequently, you will start spending less on energy bills.
You will soon find out that your health has been improved. No more headaches, red eyes and fatigue. The quality of air will be great with air filter cleaning and the good maintenance of all units. The parts will be clean and the filters will hold back dirt that can encourage the growth of air-borne particles harmful to your health.
Units that weren't maintained well need to work twice as hard as maintained ones to produce the same levels of cool or warm air. HVAC unit cleaning will ensure the efficiency of the system and will help it last longer.
When the unit is maintained on time, chances are that it won't break down as an unmaintained one would do. So, you won't need repairs as often.